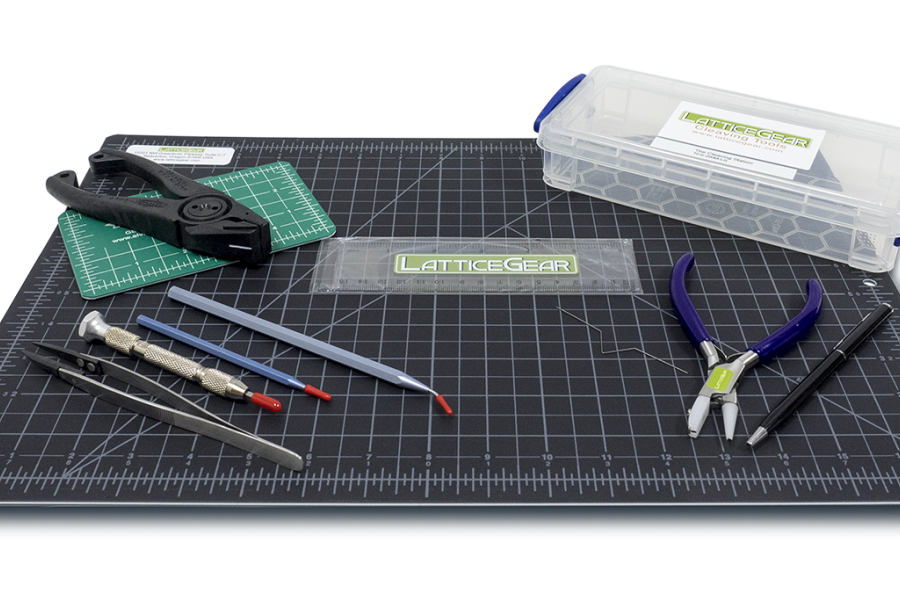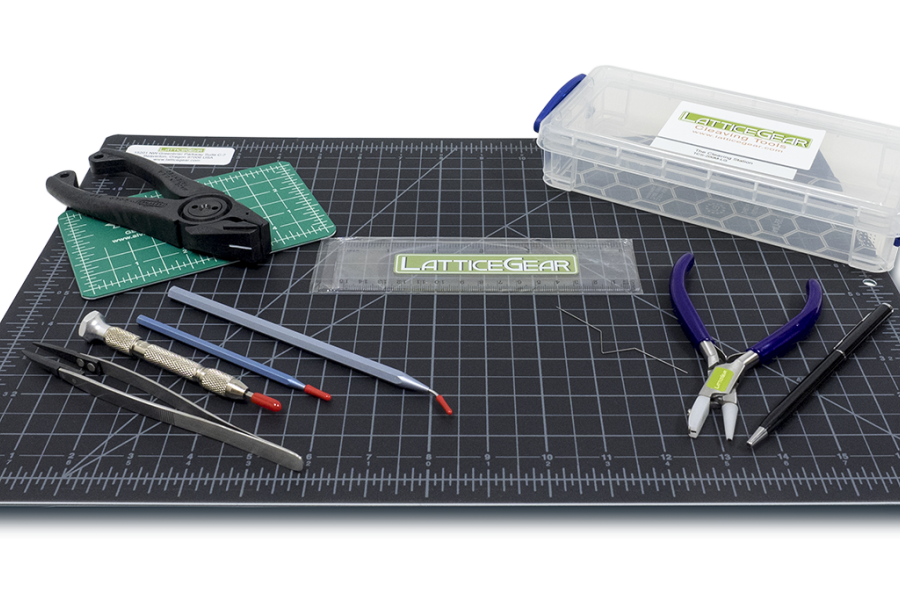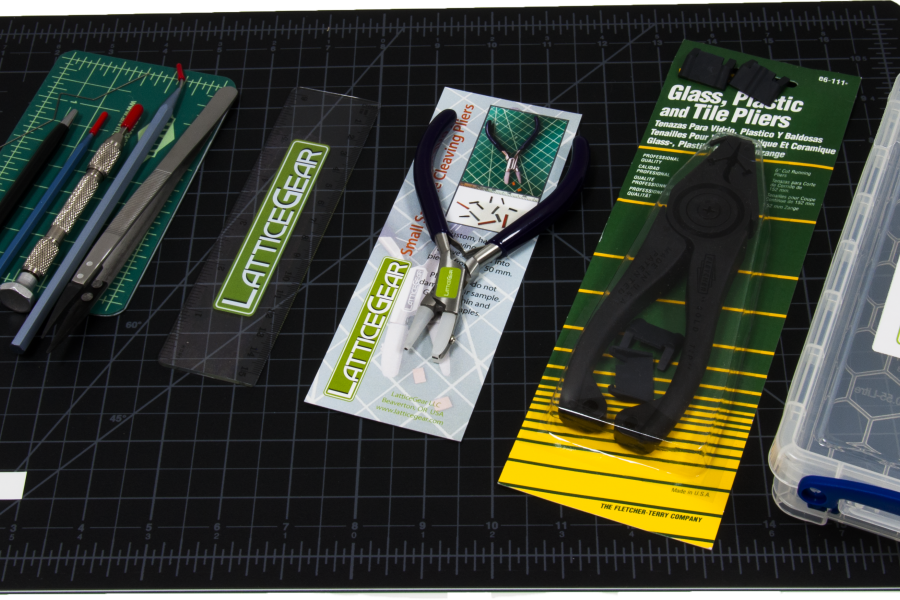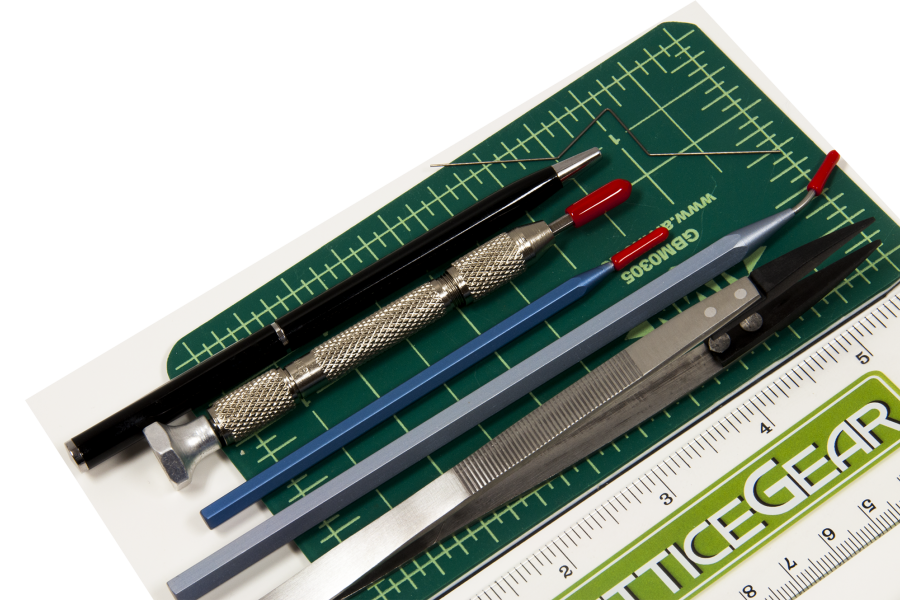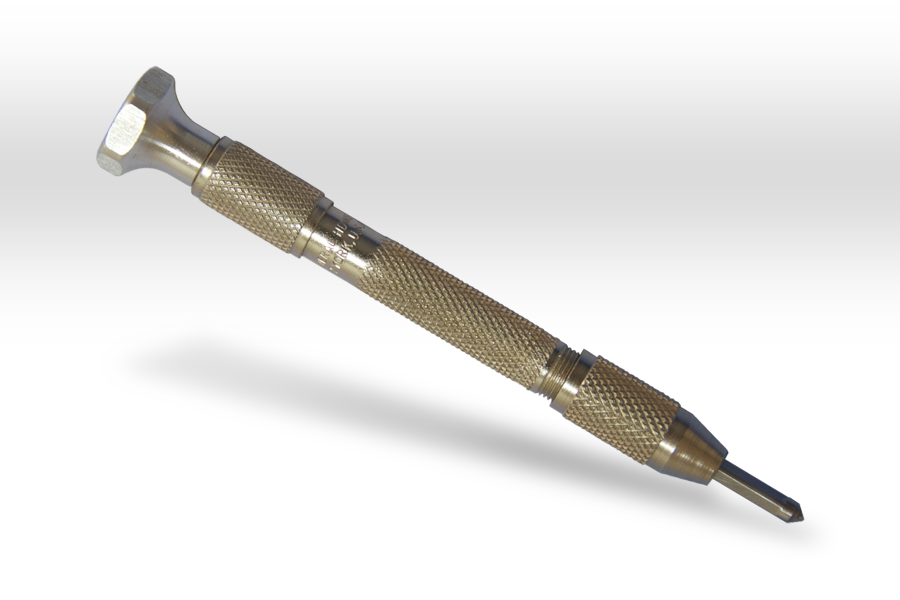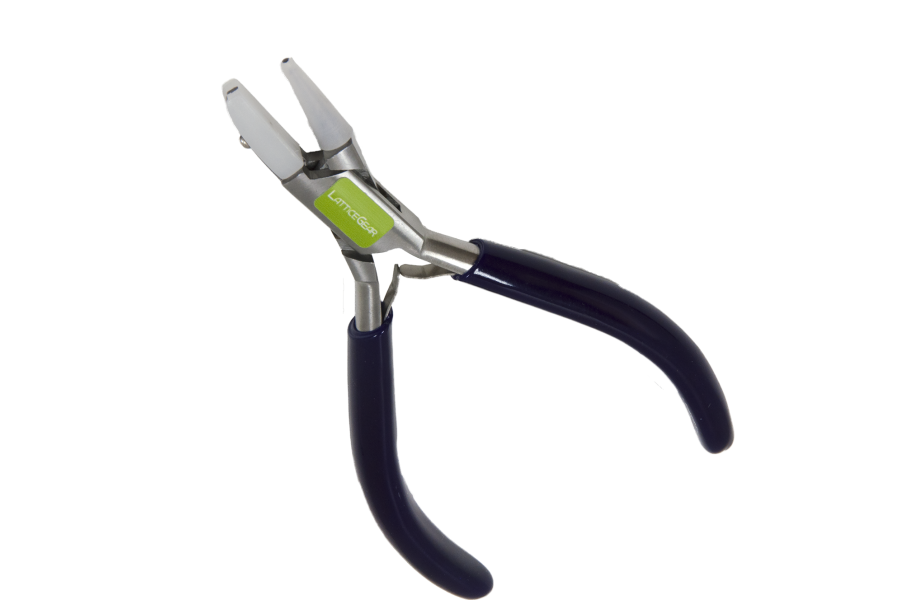 SKU #:TCS-200M-LG
The Cleaving Station-with mat
DESCRIPTION
The Cleaving Station includes a 12x18" self healing cutting, two diamond scribes for marking and scribing, one pen style diamond scribe and pliers for cleaving, everything in the Wafer Cleaving Kit (CSK-200M-LG). In addition, the Lattice Scriber, customized with an 8-point diamond tip that scribes well at any angle and LatticeGear's small sample cleaving pliers are included so that a clean cleave is always possible on samples from a few mm's to 300 mm.
The standard configuration includes one each:
Diamond Scribe-Pen style
Diamond Scribe-straight tip
Diamond Scribe- 30 degree tip
Lattice Scriber diamond scriber customized with and 8-point diamond tip
Tweezers with black soft fiber fine tip (length 6 ¼")
CleanBreak Pliers-Wafer cleaving pliers. 3 sets of jaws (two running for crystalline substrate and 1 nipping for glass and ceramic).
Small Sample Cleaving Pliers. Small sample cleaving pliers (GC-SS-100)
Large 18X12 Cutting Mat-Self healing, wafer cutting mat
Small ruler mat-Self healing, Small wafer piece ruler mat
Clear plastic ruler with metric and US units
Tungsten cleaving wire

Need Advice? We've got you covered.
Ask an expert and receive a
free cleaving gift!