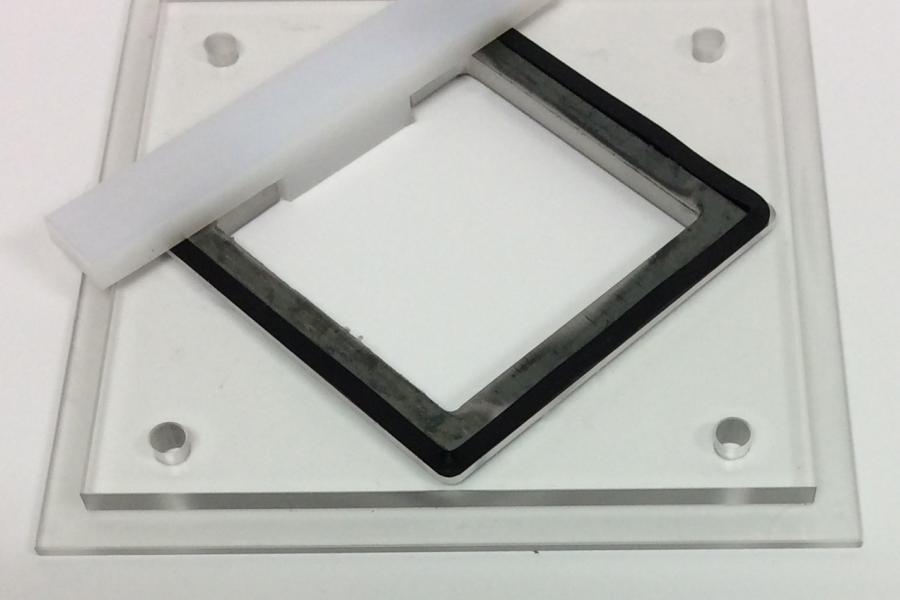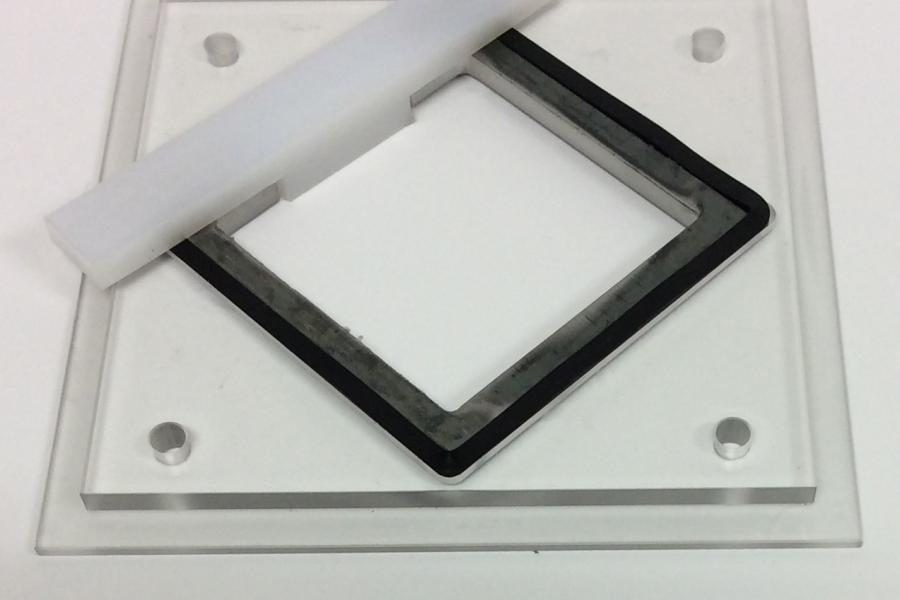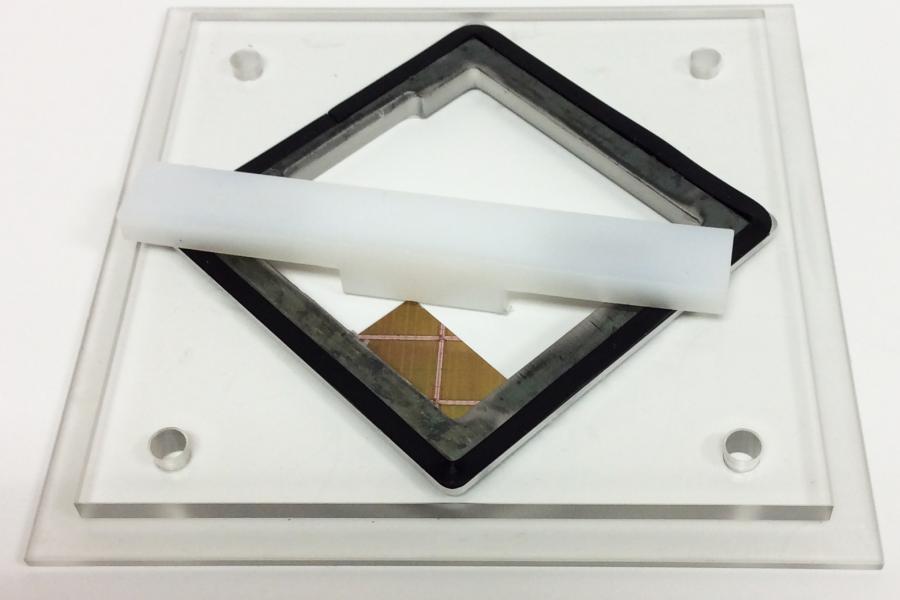 SKU #:MC-FSWH45
Holder for 45 degree rotated lithography
DESCRIPTION
This distinctive holder is for square or rectangular samples up to 2" and holds the sample securely at a 45° angle, for an accurate scribe by the FlipScribe®. A unique hold down bar has been designed to firmly hold the sample.
To gain performance advantages, some devices are designed with the lithography printed at 45° relative to silicon (100). This is problematic as you cannot cleave along the natural crystal plane. Using the FlipScribe® and the 45° Rotated Holder, it is possible to scribe the backside of the sample and cleave with CleanBreak™ or Small Sample Pliers. The cleave can be parallel to or at 90° to the lithography.
This holder is included in the Wafer Holder Kit.
CLICK HERE to go to the corresponding webpage at Ted Pella.com
Explore Product Videos

Need Advice? We've got you covered.
Ask an expert and receive a
free cleaving gift!