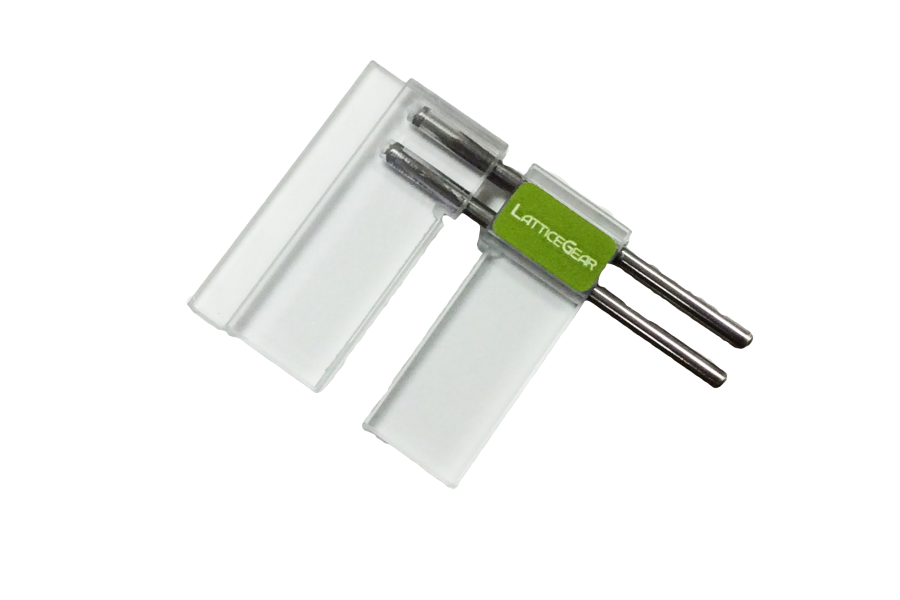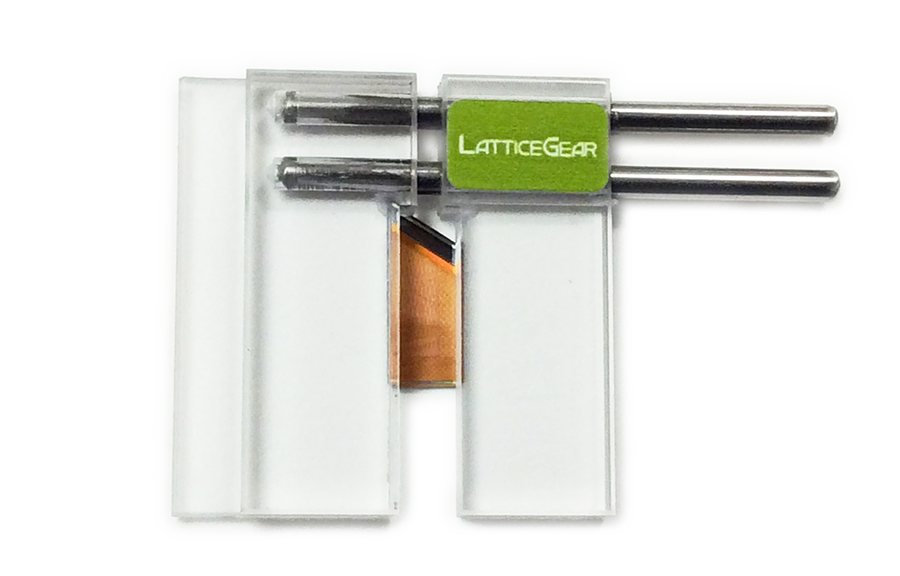 SKU #:MC-FSSS
FlipScribe holder for small samples
DESCRIPTION
Plastic holder grips samples from its edges. Size is varied by sliding the gripper on the guide pins. No screws required. Holds from 5-25mm or 0.2-1" and thickness 200- 800 microns. Designed for samples with parallel edges. Also can be used to grip scribed samples for cleaving with LatticeGear small sample pliers, simply flip the sample over after scribing and cleave with the pliers. Watch a movie showing how to use the holder.

Need Advice? We've got you covered.
Ask an expert and receive a
free cleaving gift!