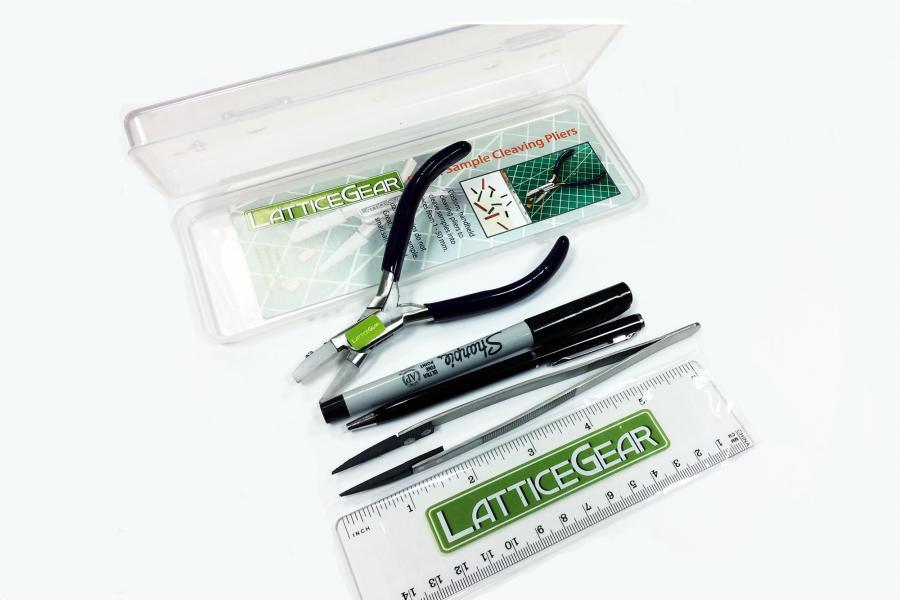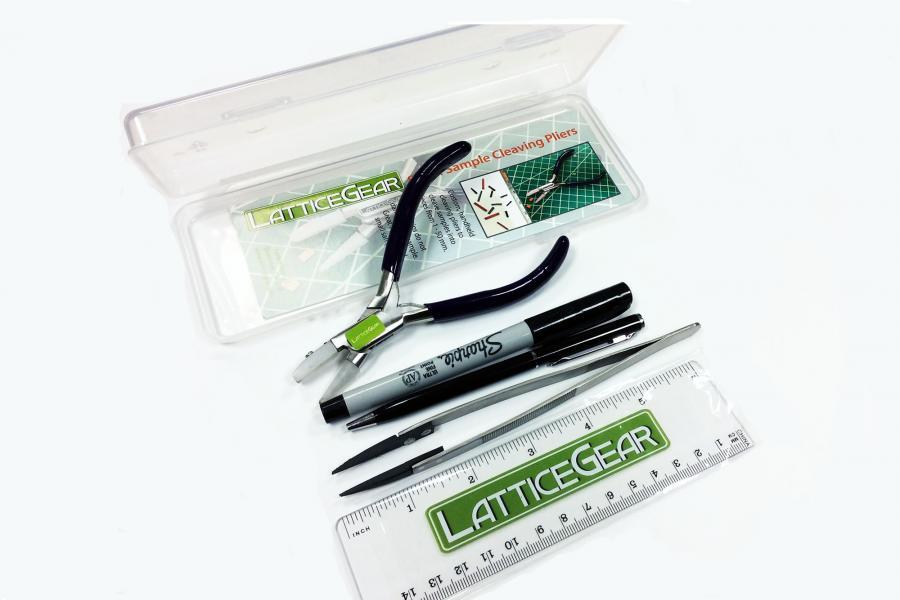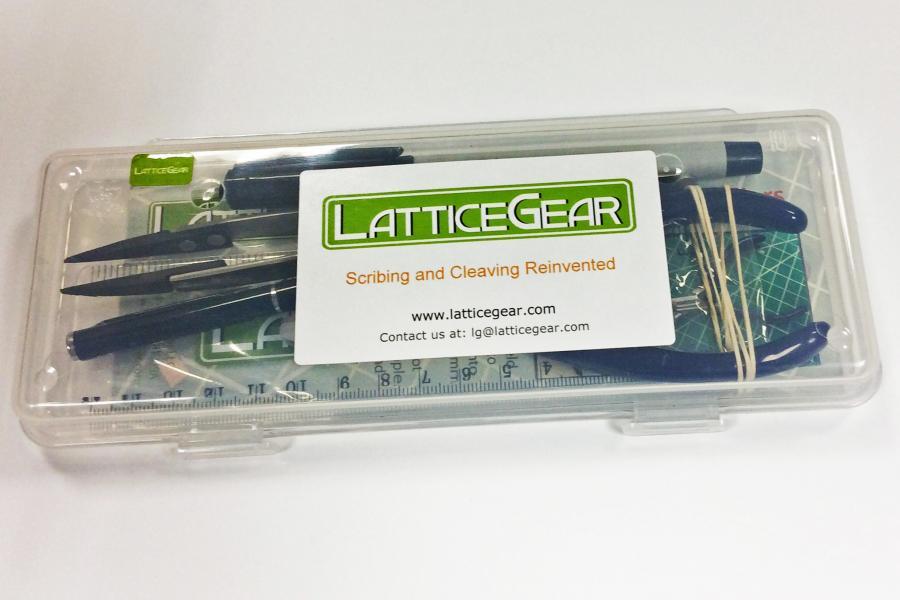 SKU #:GC-SSKIT-200
Scribing and Cleaving Kit for Small Samples
DESCRIPTION
Our Scribing and Cleaving Kit for Small Samples is a handy combination of tools for working with samples below 30 mm.
The kit includes:
Our unique Small Sample Pliers for nonmarring cleaves
A retractable, pen-style diamond scriber for a precleave scribe
Two rulers with metric and imperial/US units – one flexible clear and one slim metal
Rubber tipped tweezers for non-damaging sample handling
An ultrafine tipped permanent marker for marking the sample
A case to keep all the tools together.
Explore Product Videos

Need Advice? We've got you covered.
Ask an expert and receive a
free cleaving gift!