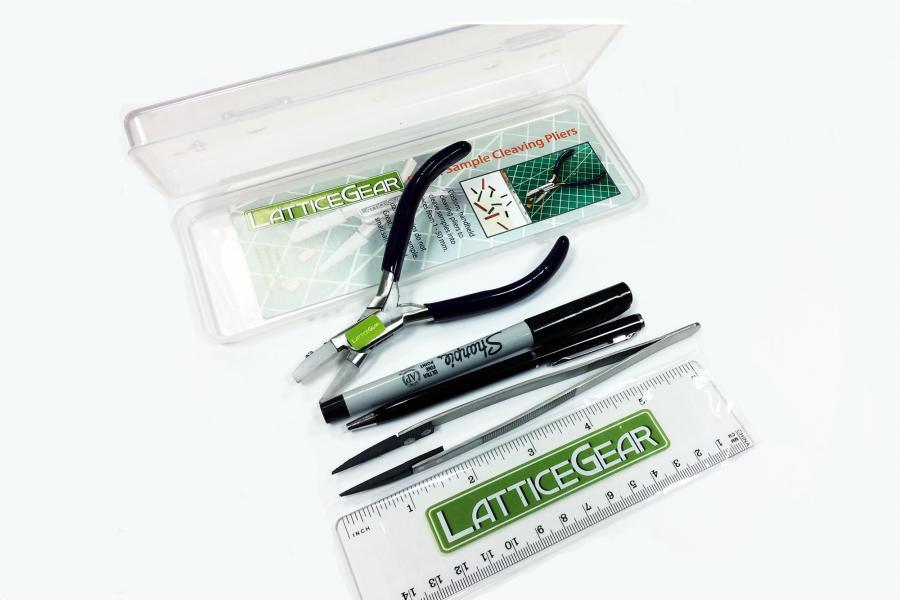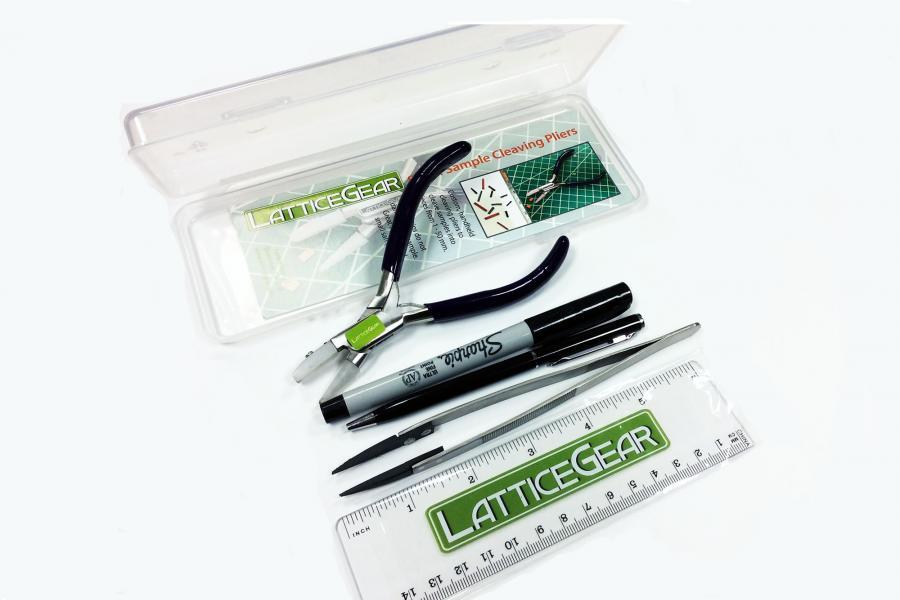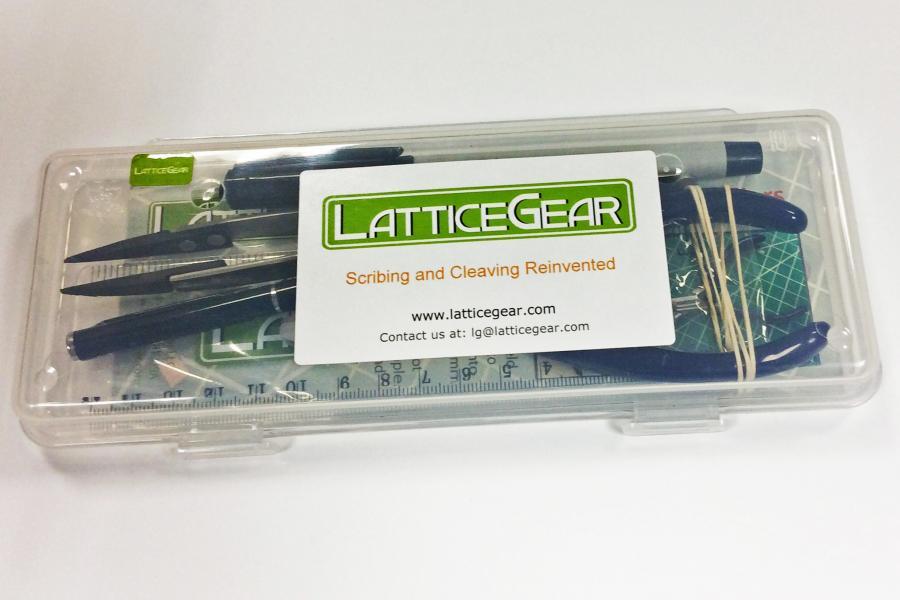 SKU #:GC-SSKIT-200
Scribing and Cleaving Kit for Small Samples
DESCRIPTION
Scribing and Cleaving Kit for Small Samples Includes: clear ruler with metric and imperial/US units, fine tipped sharpie for marking the sample , sample handling tweezers, pen style diamond scriber for scribing prior to cleaving, , and small sample pliers (GC-SS-100) for cleaving and a handy carrying case to keep all of the tools together. The small sample pliers are LatticeGear custom, handheld cleaving pliers for cleaving samples into pieces from 1 - 30 mm. Stainless Steel covered with plastic handles for strong grip. Soft nylon covered jaws that do not damage your sample. Good for thin and small samples. Lightweight and easy to use. Instructions included.
Explore Product Videos

Need Advice? We've got you covered.
Ask an expert and receive a
free cleaving gift!