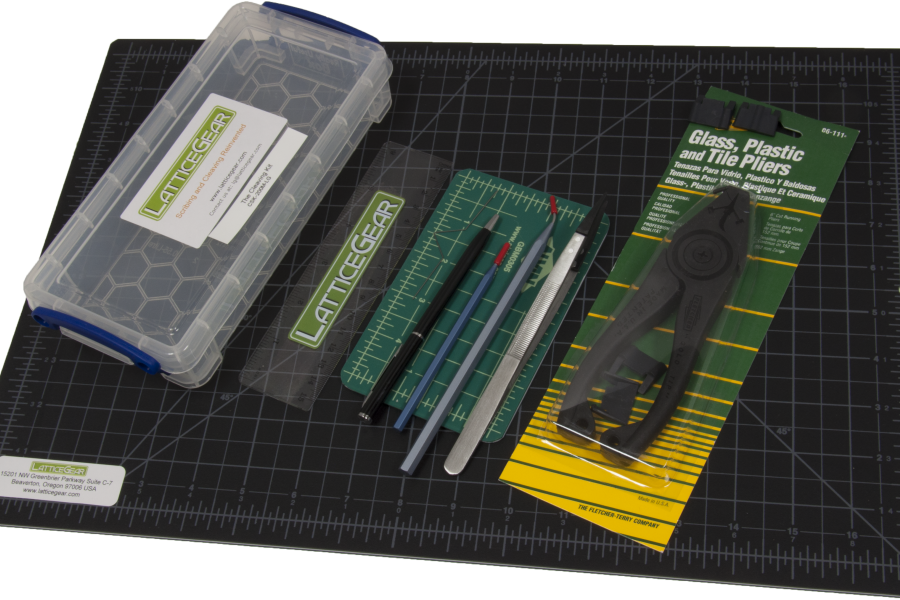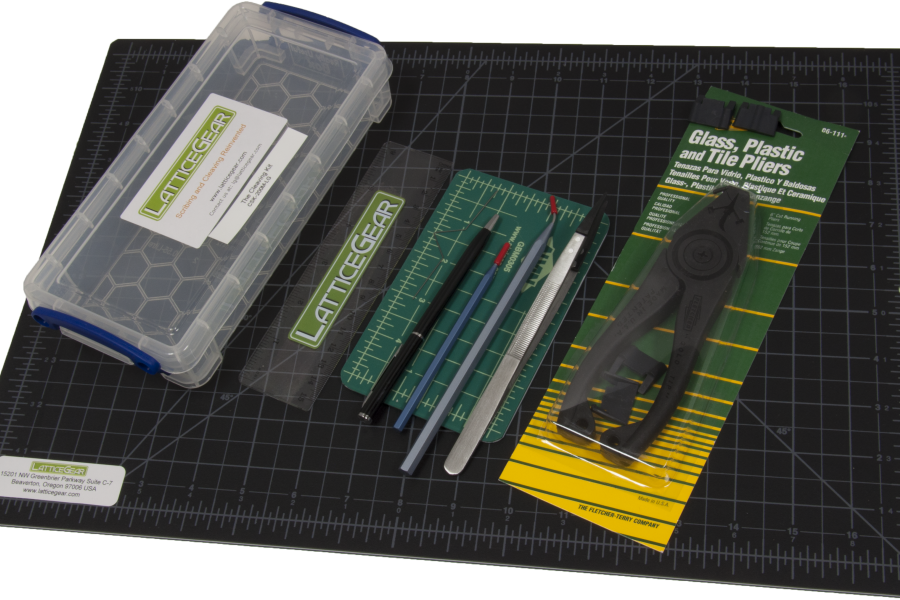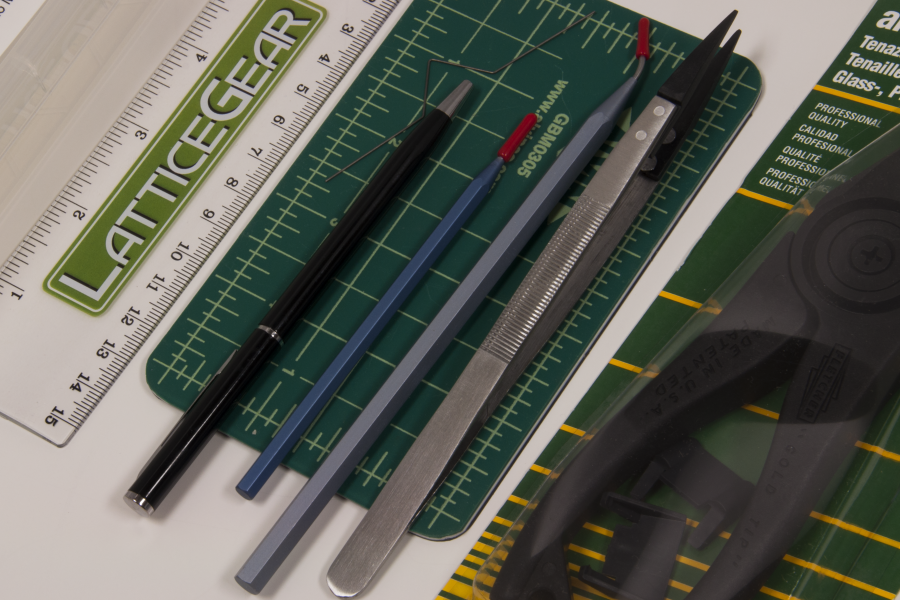 SKU #:CSK-200M-LG
Cleaving Kit-with mat
DESCRIPTION
The complete tool set to scribe and cleave cleanly. This is a critical step to getting the best cross-sections. The kit includes a large wafer mat, two diamond scribes for marking and scribing, one pen style diamond scribe and pliers for cleaving, pliers for cleaving. This kit wide is suitable for a wide variety of substrates and wafers (Si, GaAs, glass).
The standard configuration includes one each:
Diamond Scribe-Pen style
Diamond Scribe-straight tip
Diamond Scribe- 30 degree tip
Tweezers with black soft fiber fine tip (length 6 ¼")
CleanBreak Pliers-Wafer cleaving pliers.
Large 18X12" Cutting Mat-Self healing, wafer cutting mat
Small ruler mat-Self healing, Small wafer piece ruler mat
Clear plastic ruler with metric and US units
Tungsten cleaving wire

Need Advice? We've got you covered.
Ask an expert and receive a
free cleaving gift!