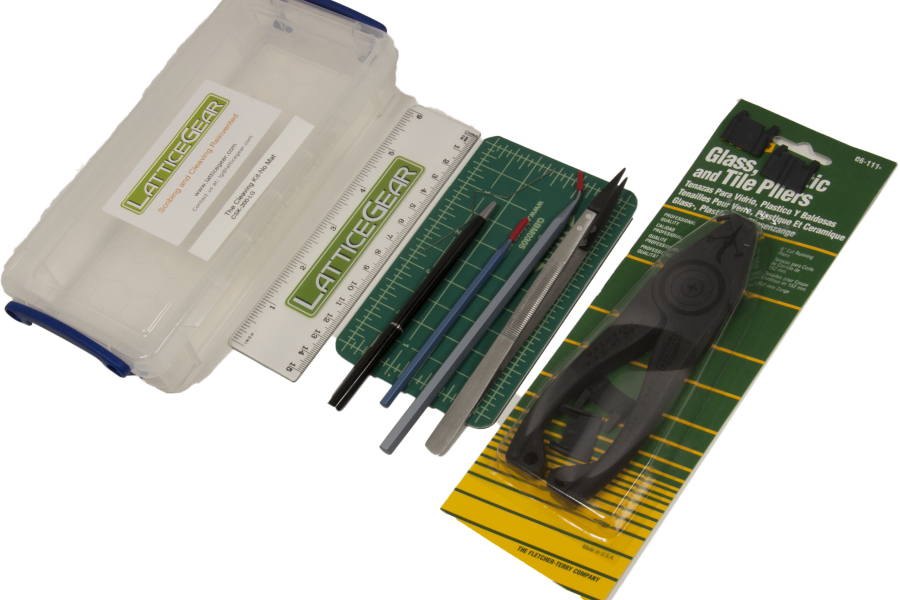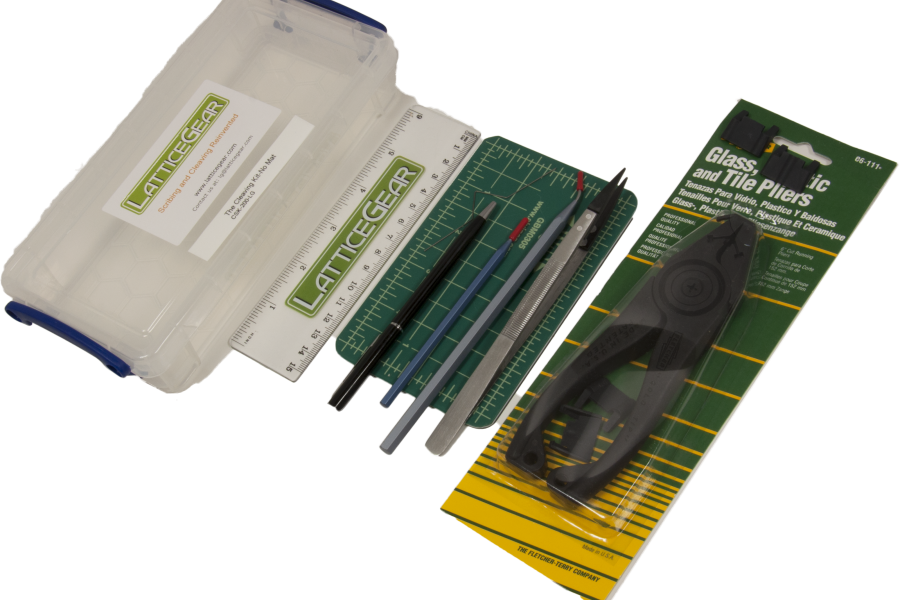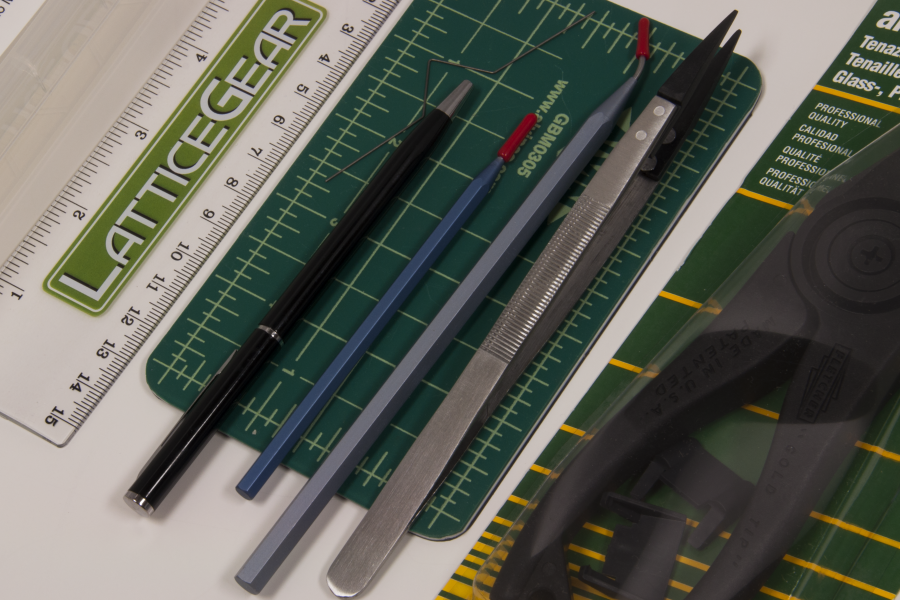 SKU #:CSK-200-LG
Cleaving kit- without large mat
DESCRIPTION
This set contains the tools to scribe and cleave wafer samples from a variety of materials and substrates, including but not limited to glass, GaAs and Si. Included with each CSK-200-LG:
CleanBreak™ Pliers: Cleaving pliers for samples down to 20 mm
Pen Style Diamond Scribe: a retractable scriber in a sleek casing
Straight Tip Diamond Scribe: a fine tipped scriber with a 4" hexagonal handle
Angle Tip Diamond Scribe: a scriber with a 30° angled tip and a 6" hexagonal handle
Small Cutting Mat: A 3.5x5.5 inch, double sided, self-healing mat with ruling lines
Tweezers: 6" length with nonmarring fine tips
Rulers: Both with metric and imperial/US units – one flexible clear and one slim metal
Cleaving Wire: Tungsten, for quick cleaves post scribe

Need Advice? We've got you covered.
Ask an expert and receive a
free cleaving gift!