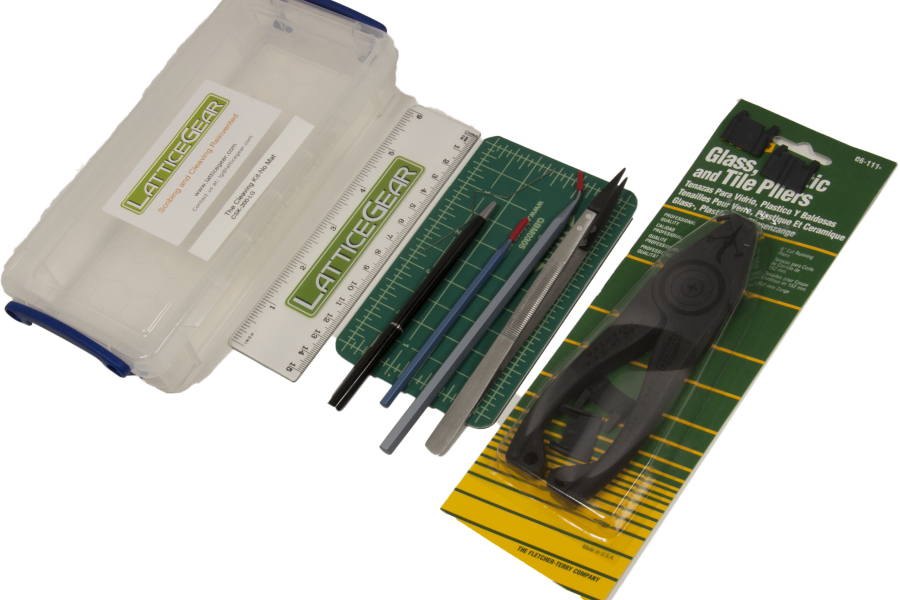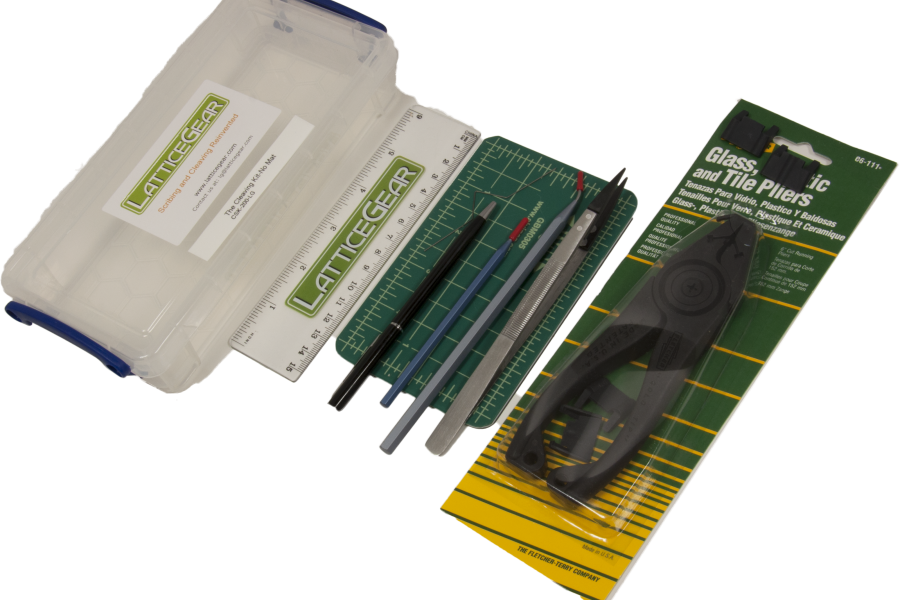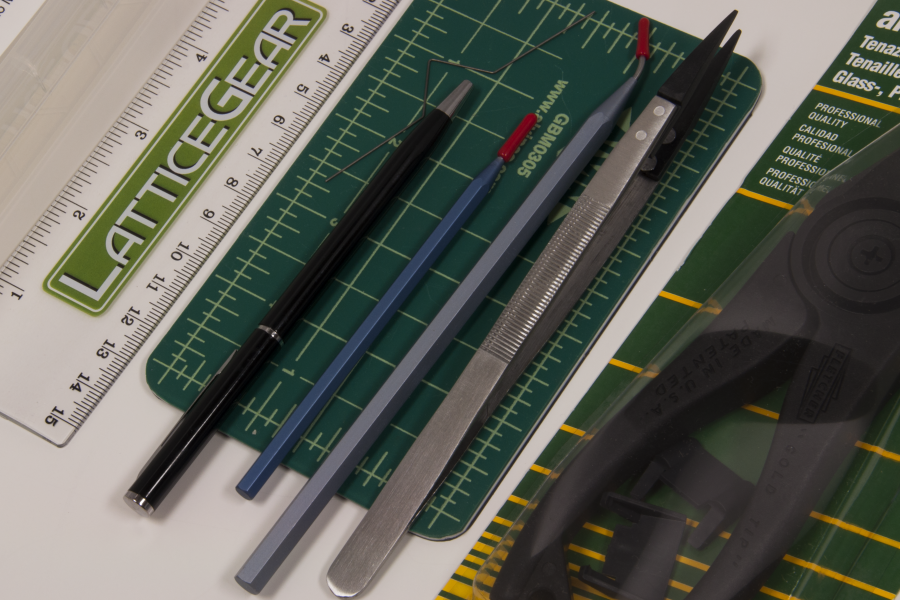 SKU #:CSK-200-LG
Cleaving kit- without mat
DESCRIPTION
The complete tool set to scribe and cleave cleanly. This is a critical step to getting the best cross-sections. The kit includes two diamond scribes for marking and scribing, one pen style diamond scribe and pliers for cleaving, pliers for cleaving. This kit wide is suitable for a wide variety of substrates and wafers (Si, GaAs, glass).
The standard configuration includes one each:
1. Diamond Scribe-Pen style
2. Diamond Scribe-straight tip
3. Diamond Scribe- 30 degree tip
4. Tweezers with black soft fiber fine tip (length 6 ¼")
5. CleanBreak Pliers-Wafer cleaving pliers.
6. Small ruler mat-Self healing, Small wafer piece ruler mat
7. Clear plastic ruler with metric and US units
8. Tungsten cleaving wire

Need Advice? We've got you covered.
Ask an expert and receive a
free cleaving gift!