Cleaving and Scribing Small Samples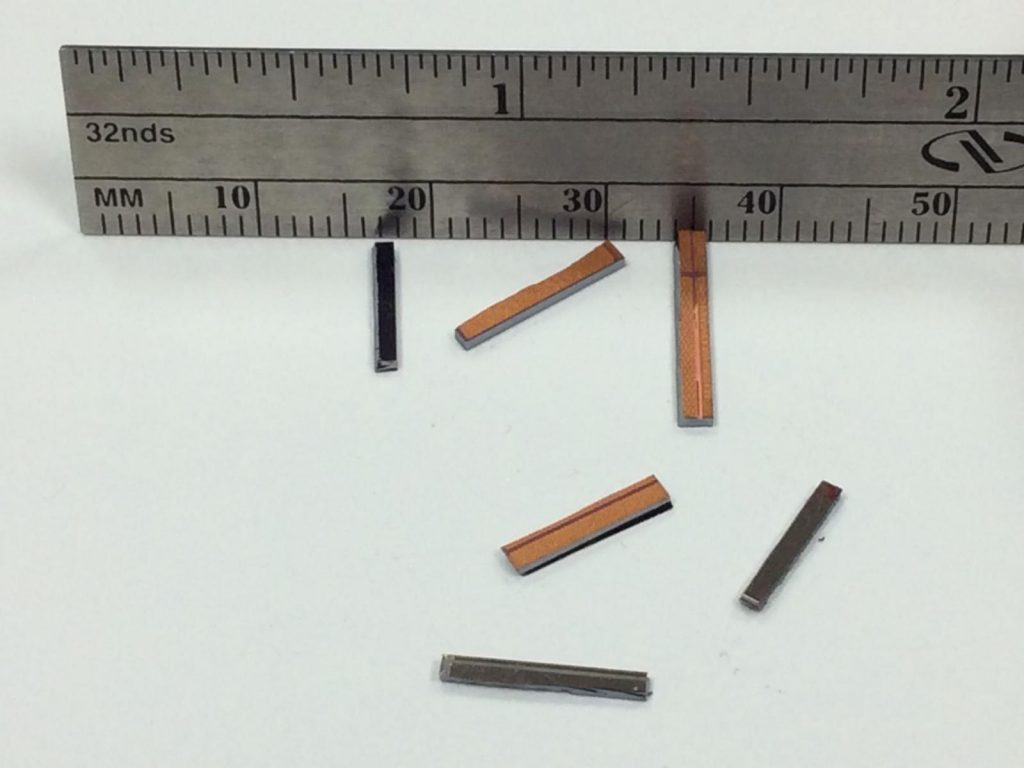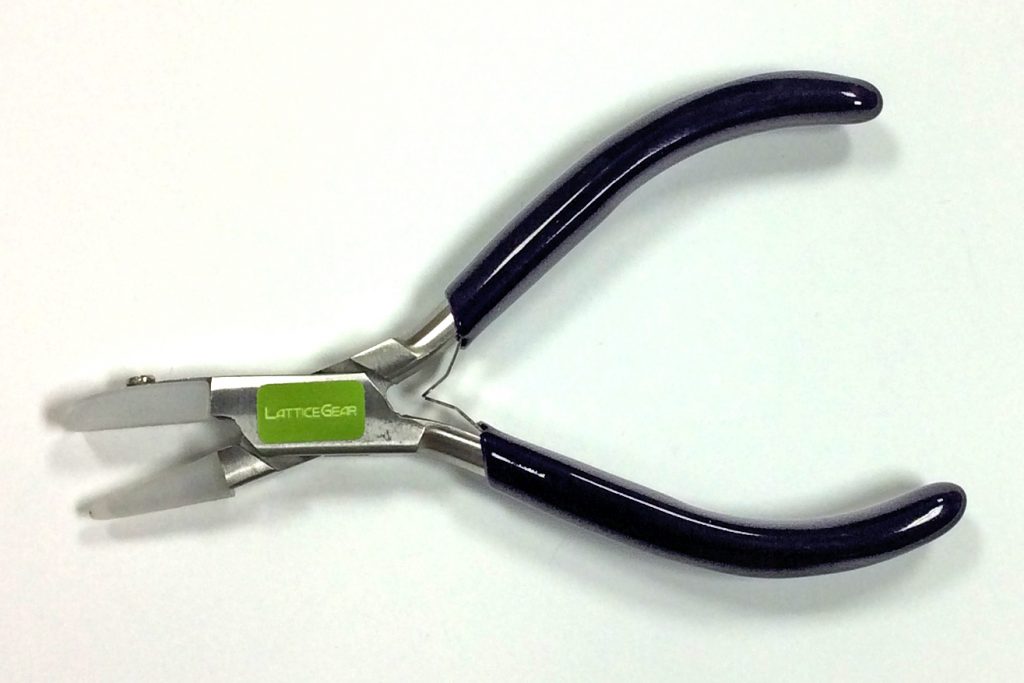 LatticeGear's FlipScribe and LatticeAx cleaving machines offer flexibility to prepare samples as small as 1 mm.
The thin samples were prepared by first cleaving the cross section face. The thin strip was then prepared by using the FlipScribe to scribe the entire length of the back side of the sample and then cleaving using the diamond tip.
LatticeGear has recently developed small sample cleaving pliers to cleave small samples, overcoming the size limitations of standard pliers. They work incredibly well for samples scribed using the FlipScribe or handheld scribing tools. To make 1 mm wide strips scribe across the backside of the entire sample and use the pliers to cleave. See these great pliers in the store- Small Sample Cleaving Pliers
Watch the movie to see an example of cleaving a narrow sample.

Need Advice? We've got you covered.
Ask an expert and receive a
free cleaving gift!