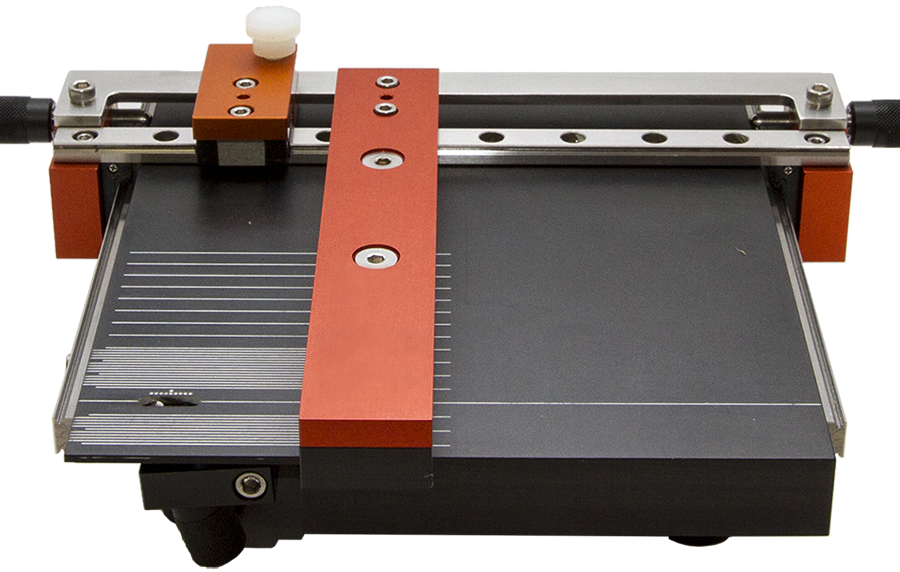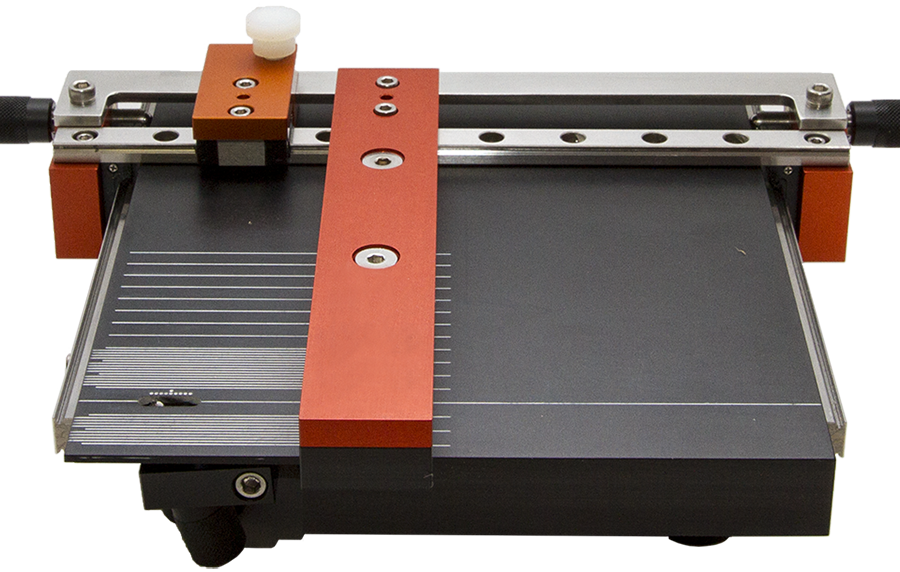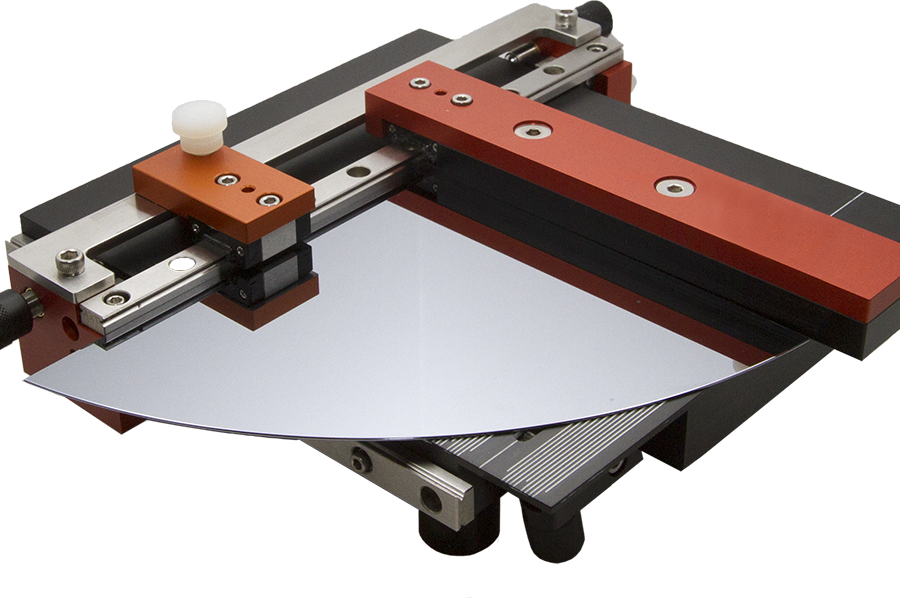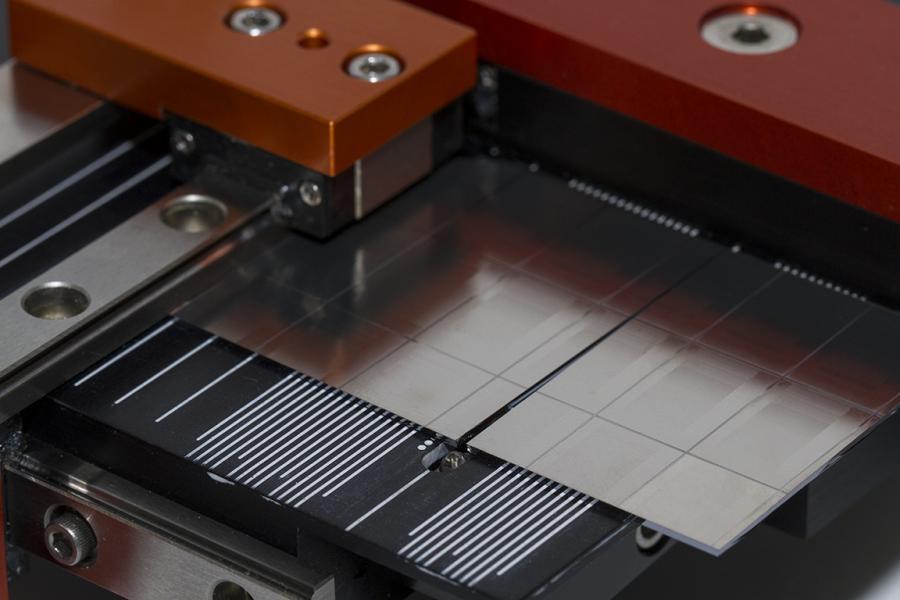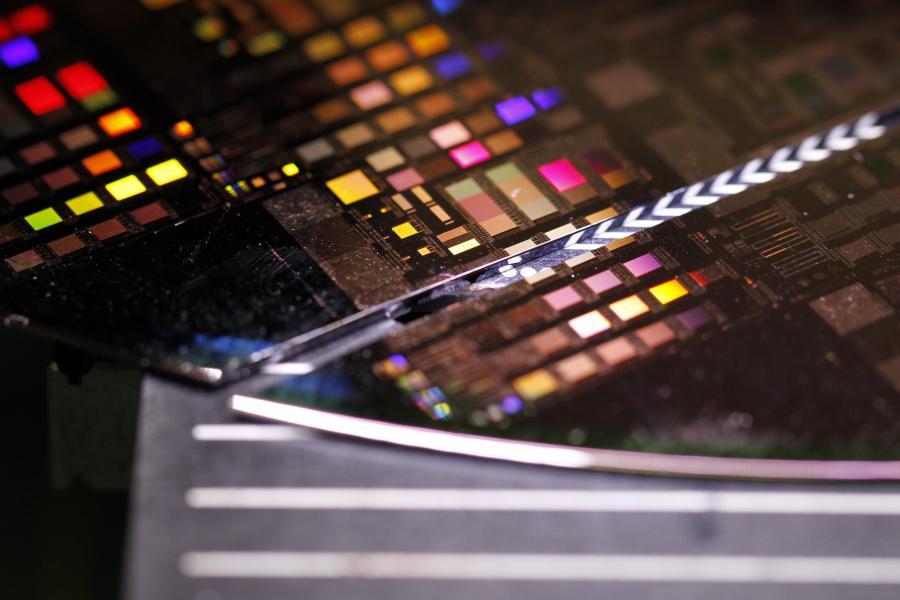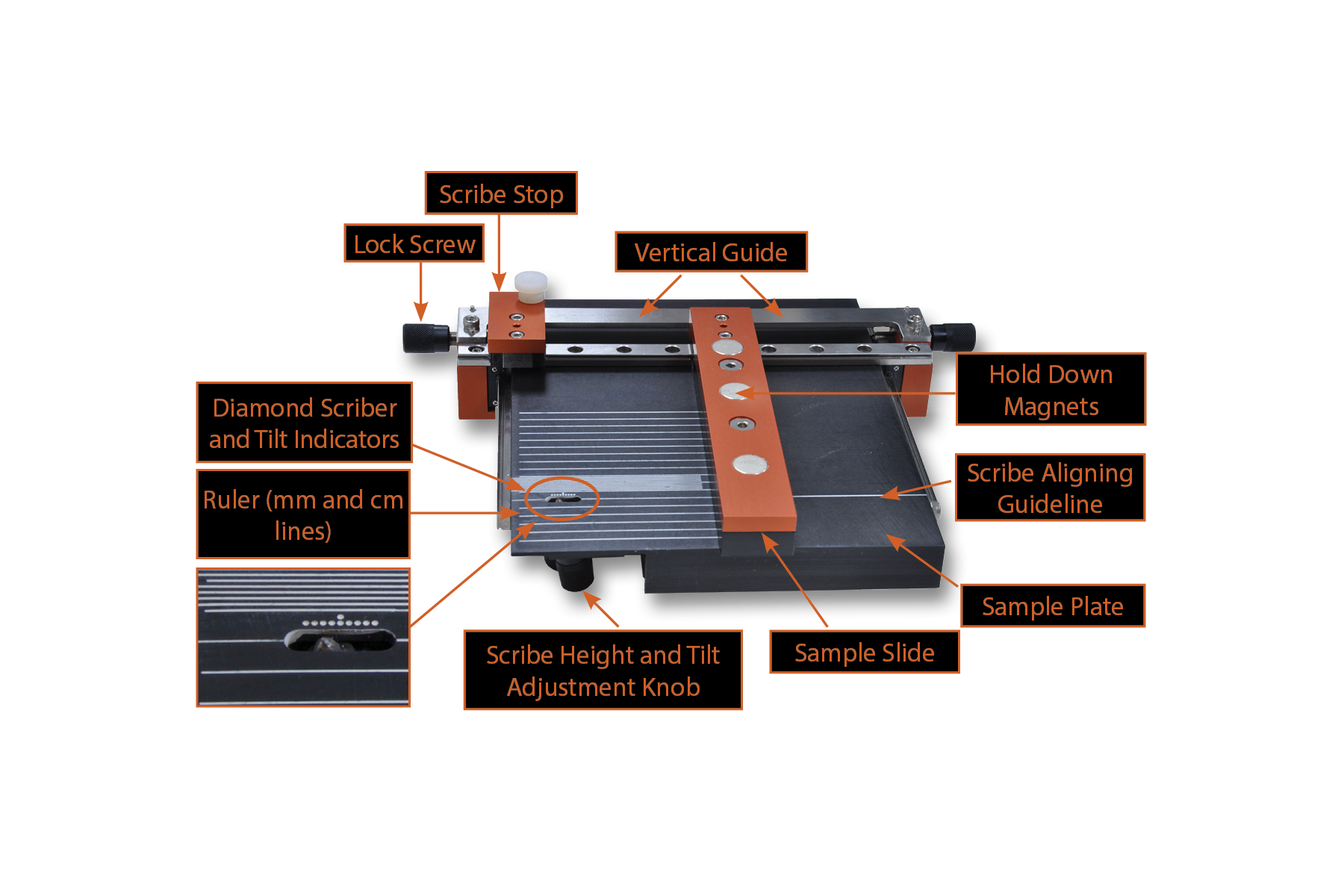 SKU #:MC-FS-100
FlipScribe 100
DESCRIPTION
The patented FlipScribe scribes without any touch to the top of the sample. It integrates a robust diamond scribe into a sample platform with a fence guide design (see the drawing below). Time required to align and scribe is about 1 minute. It allows users to accurately position the scribe mark relative to features on the front side, visualized either by eye or with a user-supplied high magnification microscope. FlipScribe also offers a quick method for cleanly downsizing large samples, with a "scribe stope" to allow the operator to define the length of the scribe. FlipScribe is a compact, stable, accurate, fast and low cost scribing and cleaving solution suitable for any lab; no utilities required.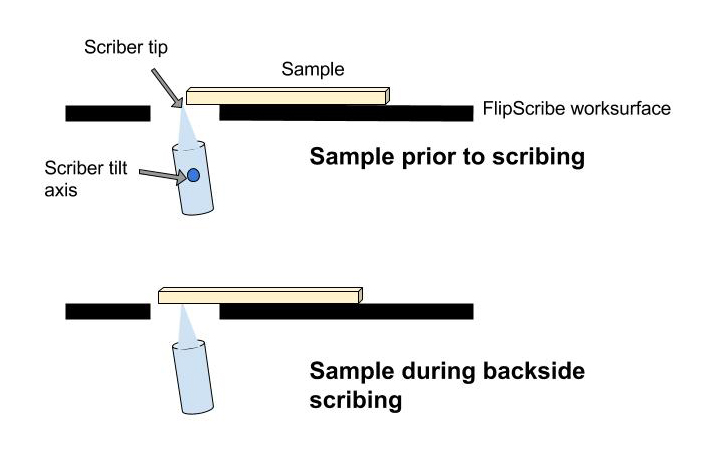 Benefits
Enables accurate cleaving through frontside targets with a scribe made on the backside of the substrate
Scribe does not damage the frontside of the sample
Accuracy of scribe ±200 μm (achievable)
Flexible with respect to sample size and shape
Capable of scribing bonded crystalline and amorphous wafers and chips for subsequent cleaving
No maintenance required
Features
Accurate positioning of the scribe relative to features on the front side (the front side being observed either by eye or with a stereoscope).
The length of the scribe can be varied from 1 mm to 100 mm
Prealigned diamond scribe in user replaceable cartridge; height and angle adjustable
Ruler embedded in platform enables precise and repeatable sample alignment and sizing
The tool is purely mechanical; no power required
Explore Product Videos

Need Advice? We've got you covered.
Ask an expert and receive a
free cleaving gift!