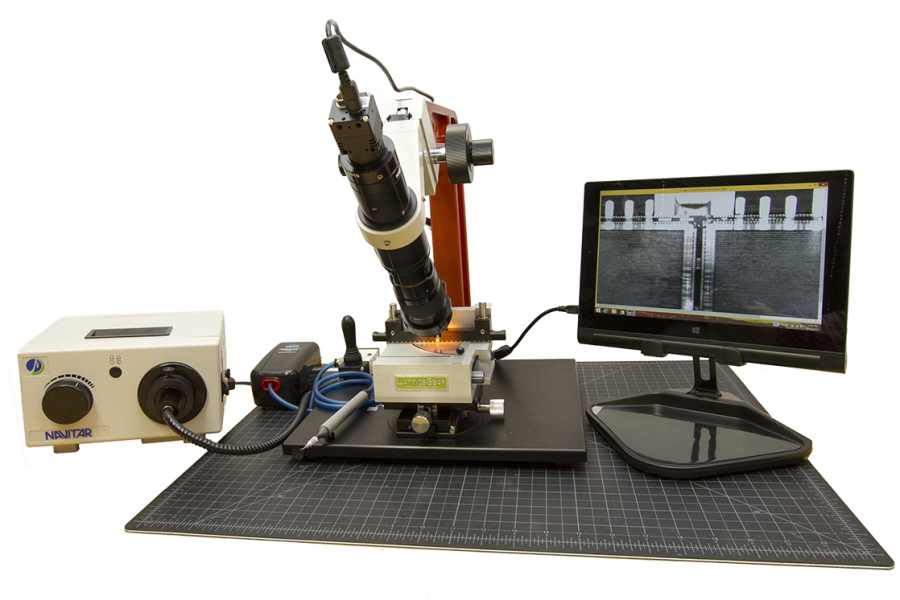 SKU #:LATTICEAX420
LatticeAx 420
DESCRIPTION
The Ultimate High Accuracy Indent and Cleaving System
LatticeAx® 420 is LatticeGear's highest performance cleaving solution. LatticeAx® 420 delivers our highest cleaving accuracy of 10-μm in <5 min making it ideal for the lab that values speed and high accuracy while at the same time needing to accommodate a variety of sample sizes, thicknesses and materials. The patent pending LatticeAx base is integrated with a complete vision package that includes a monocular microscope with 4-μm optical resolution, color CCD camera and real-time image acquisition and display software, and an X-Y stage. This dedicated cleaving workstation is designed so any user can used to survey, align, micro-indent, cleave, and inspect processed samples.
Learn more about the LatticeAx® product line
To download a copy of the LatticeAx® 420 Datasheet register and/or sign in.
CLICK HERE to go to the corresponding webpage at Ted Pella.com
Benefits
High Accuracy positioning of micro-line indent with high quality cleaving in a single tool
Fast sample processing increases laboratory productivity
Reduces bottleneck at costly, high demand sample preparation tools
Low entry cost and no service cost
Cleaves a wide range of materials and sample sizes
Simple to use, ergonomic design and small footprint
Features
All the features of the LatticeAx 120 base tool
High accuracy positioning of target (±10 µm)
LatticeGear custom built: small footprint, industrial platform
Focus mount with coarse and fine focus control
Monocular, parfocal, zoom lens (.58-7x mag) with color CCD camera*
Indent position control with 5 µm step size
Polished tip diamond indenter
5 minute process sample setup to cleave
Clock dial for indent calibration
*computer and monitor not included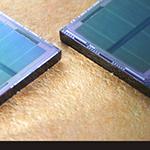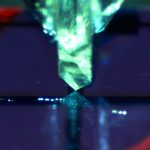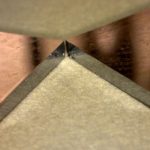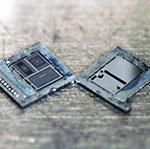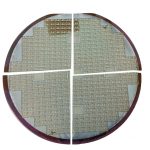 Explore Product Videos

Need Advice? We've got you covered.
Ask an expert and receive a
free cleaving gift!